Interview and Article by Zoe Peterkin with AZoNano
Please tell us a bit about XG Sciences and your role in the company.
XG Sciences, Inc. (XG) was formed in May 2006, with the mission of commercializing graphene nanoplatelet production technology to manufacture high-quality graphene nanoplatelets in high volumes.
Our technology originated in Dr. Lawrence Drzal's labs at the Chemical Engineering and Materials Science, Composite Materials and Structures Center of Michigan State University.
We started with technology only available in lab-scale quantities but then applied industrial engineering and production know-how, and developed processes to produce high-performance graphene nanoplatelets at commercial volumes. We now can do this with controlled quality, batch-to-batch consistency, and at a cost allowing for graphene nanoplatelet adoption in multiple end-use markets.
The first XG employee was Scott Murray, a seasoned manufacturing engineer and production manager, who was charged with the task of turning what might be characterized as an academic curiosity, into a commercial reality. Fast forward to today, and Scott is vice president of operations. Along with a team of dedicated employees, he has developed our two proprietary processes for the production of graphene nanoplatelets, from which, in the first half of 2018, we shipped just over 30 metric tons of product.
Based on years of hard work by many dedicated people, we recently announced the completion of the first phase of expansion in our newest 64,000 square-foot facility. This expansion has increased the graphene nanoplatelet production capacity by 90 metric tons, bringing the total facility capacity up to approximately 180 metric tons.
Phase two of the expansion is expected to be completed by the end of the year, and will result in up to 400 metric tons of total output capacity at the facility. XG's total graphene nanoplatelet output capacity across both of its manufacturing facilities currently exceeds 200 metric tons per year and will more than double over the next three months, reaching up to an approximate 450 metric tons by year-end.
Today, our business model is to design, manufacture and sell xGnP® graphene nanoplatelets and other value-added advanced materials that incorporate xGnP®. Our recent expansions support XG's mission to continue commercializing the use of graphene nanoplatelets and other advanced materials in customer products across diverse industries.
What are Graphene nanoplatelets and what are their applications?
Graphene nanoplatelets are particles consisting of multiple layers of graphene (basel planes of carbon atoms packed into a hexagonal array) and are considered a game changer for numerous industries.
XG's graphene nanoplatelets have demonstrated performance enhancements that impact multi-billion-dollar markets and have unique capabilities for energy storage, thermal conductivity, electrical conductivity, barrier properties and the ability to impart strength when incorporated into plastics or other matrices.
We believe the unique properties of graphene and graphene nanoplatelets will enable numerous new product applications and the market for such products will quickly grow to be a significant opportunity for companies that adopt graphene.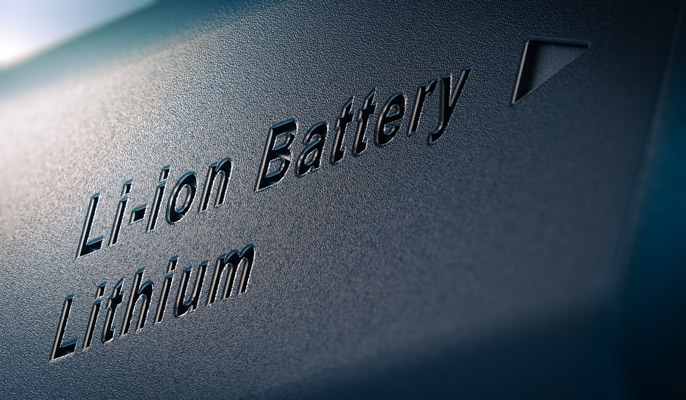 We currently have hundreds of customers trialing our products for numerous applications that include composites, packaging, lithium-ion batteries, lead-acid batteries, thermal transfer fluids, other thermal management applications, inks and coatings, printed electronics, construction materials, cement, and military uses.
We currently focus on end-markets where we believe the unique performance of our materials allow customers to improve the performance of their products and, more specifically, in areas where graphene is known to be differentiated from other materials: electrical conductivity, thermal conductivity, barrier, physical performance in a composite or other matrix and lubricity.
For example, we supply graphene nanoplatelets to Callaway Golf® for their new Chrome Soft and Chrome Soft X golf balls. The incorporation of XG Sciences' high-performance graphene nanoplatelets in the outer core of the Chrome Soft balls results in a new class of product that enables increased control, higher driving speeds and greater distance off the tee.
Ford Motor Company recently announced their commercial adoption of XG's graphene nanoplatelets in polyurethane-based fuel rail covers, pump covers and, front engine covers. Using xGnP®, Ford achieved a 20 percent improvement in mechanical properties, 30 percent improvement in heat endurance properties and a 17 percent improvement in noise reduction. Ford's graphene-enhanced parts are expected to go into production by year-end. xGnP® will be first used in the F-150 and Mustang, and eventually, other Ford vehicles.
We have also been in production over several quarters for the use of xGnP® graphene nanoplatelets in PET water bottles. The incorporation of our material helps to improve the compressive modulus of the bottles, allowing for a possible reduction in PET use. xGnP® graphene also extends bottle shelf life due to enhanced barrier performance.
There are numerous other examples of commercial adoptions of our graphene nanoplatelets representing diverse applications such as thermal adhesives used in portable electronics and automotive applications, lead-acid batteries (anode slurry additive), resistive heating coatings for use in office automation equipment and vinyl-ester based chopped carbon fiber composites used in water sports equipment.
As we continue our path of commercializing graphene nanoplatelets in everyday products, you'll continue to hear about new applications and innovations from our customers.
What makes XG Sciences and your materials unique in the marketplace?
XG Sciences uses two proprietary processes to create our xGnP® nanoplatelets: i) chemical intercalation of natural graphite followed by thermal exfoliation, and ii) high-shear mechanical exfoliation. We believe our proprietary processes have enabled us to be a low-cost producer of high-quality graphene nanoplatelets and that we are well positioned to address a wide range of end-use applications, even in price-sensitive markets like automotive.
Furthermore, our production processes result in graphene nanoplatelets ranging from few layers to multi-layers and in diameters ranging from less than a micron up to 50-100 microns.
Another distinguishing characteristic of xGnP® graphene nanoplatelets is their planar morphology. It is the combination of thickness, diameter, planarity, purity and, to some extent, the chemistry along the edges of the platelets that will dictate the performance of any graphene nanoplatelet in a range of applications. As we can manipulate these factors and over a broad range, we can more effectively meet the needs of diverse end-use markets and specific customer requirements.
In addition to selling bulk graphene nanoplatelets, we offer advanced materials that contain our graphene nanoplatelets. One example is our formulated inks and coatings. This type of formulated product allows us to use our manufacturing know-how to manipulate the graphene nanoplatelets and add additional know-how in the form of binders, surfactants, and other additives.
We also offer masterbatches of thermoplastics such as PET, PP, and HDPE in varying concentrations and incorporating specifically designed graphene nanoplatelets. These products are pre-dispersed and in a format that allows for ease of adoption by our customers.
On top of this, we offer an xGnP®-enhanced concrete additive product that you can purchase on Amazon, which is specifically formulated for the production of concrete structures, including precast structures, where better compression strength, crack resistance and barrier properties are important for sustainability.
Our expertise and ability to formulate these diverse, effective products at reasonable prices is a major part of the value we bring to our customers.
How do you think Graphene nanoplatelets will develop and improve our technology and day-to-day lives?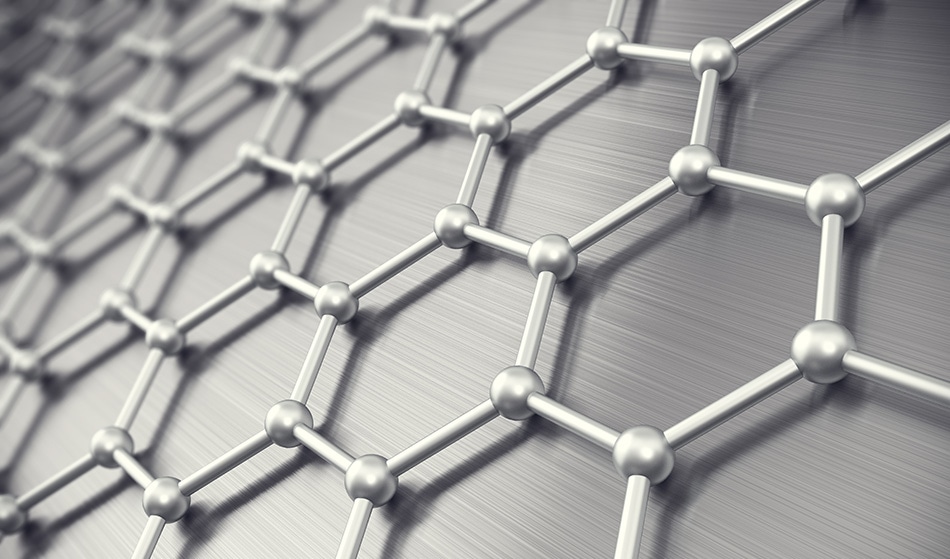 The sky is really the limit. Graphene nanoplatelet adoption at a commercially viable scale is just beginning to gain momentum. We believe the unique properties of graphene and graphene nanoplatelets will enable abundant new product applications and the market for such products will quickly grow as more people see these real-life applications in action.
We are now supplying products in tens of metric tons on a quarterly basis. We expect continued adoption by our customers and higher volume shipments from our factories in the near future. As customers become more aware of the performance offered by graphene and graphene nanoplatelets, and as they gain confidence in the supply and outcome of those products, they will increasingly adopt them for use in their products.
We think of graphene nanoplatelets as a newly available tool that will allow engineers from numerous end-use markets to make products that perform better and to invent new products. It's an exciting time in the industry, and we are proud to be in a position to accelerate the commercial adoption of graphene.
What can we expect from your presentation at the Global Graphene Expo this year?
I will be participating in the keynote panel "Global Leaders in Graphene". I expect the moderators will prepare a range of in-depth and challenging topics for the participants, and I look forward to participating as a panel member to share what we've learned over the years about graphene nanoplatelets, their properties, and their applications.
Why do you think that conferences like the Global Graphene Expo are important?
It's important to share information about graphene nanoplatelets and stories of graphene nanoplatelets in commercial applications. There are a lot of misconceptions about graphene and graphene nanoplatelets out there that can be addressed at these conferences and elsewhere.
There are also many engineers and designers who've tried graphene nanoplatelets in the past when it didn't work in their application or was too expensive – now they're skeptical about trying it again.
Since graphene nanoplatelets have come such a long way over the last decade and successful incorporation into any given application is highly dependent on the nature of graphene nanoplatelets used, as well as the expertise of the supplier, it's crucial for those who are interested in using graphene nanoplatelets to learn about these factors.
About Philip Rose
Philip L. Rose, Ph.D., is the chief executive officer of XG Sciences. Dr. Rose joined XG Sciences in 2014 after serving as president of Sigma-Aldrich, SAFC Hitech in St. Louis, where he also held concurrent positions as chairman and chief executive officer of Sigma-Aldrich's joint venture with Korea-based Soulbrain.
Prior to that, he excelled in a number of senior business development and marketing positions in the United States and Asia for Rohm and Haas and Shipley. A graduate of Duke University (Ph.D. in physical chemistry) and the University of Southern California (B.S. in chemistry), Dr. Rose has also completed the Wharton Management Program at the University of Pennsylvania's Wharton School of Business.
Written by Zoe Peterkin, AZoNano
Source: AZoNano
About the National Graphene Association (NGA)
The National Graphene Association is the main organization and body in the U.S. advocating and promoting the commercialization of graphene. NGA is focused on addressing critical issues such as policy and standards development that will result in effective integration of graphene and graphene based materials globally. NGA brings together current and future graphene stakeholders — entrepreneurs, companies, researchers, developers and suppliers, investors, venture capitalists and government agencies — to drive innovation, and to promote and facilitate the commercialization of graphene products and technologies.